Malenco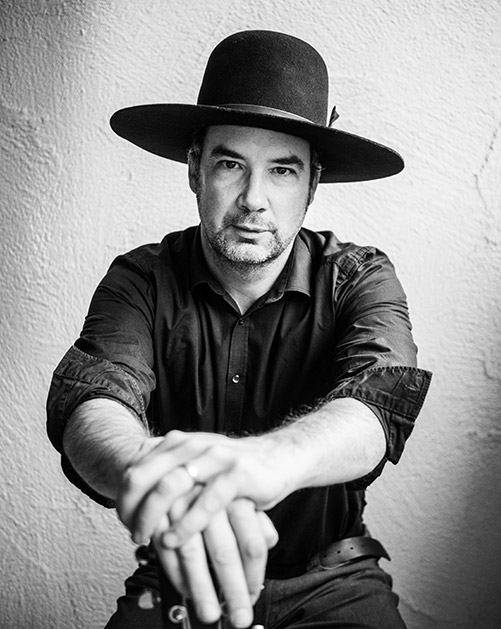 Currently available from Brambus Records:


Berries for the old town


Tracks:

Face To Face With A Bear
My Own Free Will
King Without A Crown
Tangerine Man

The Candle Burns On Both Sides
Transmission End
Blossom White Girl
Imagination Always Running Wild

---

Brambus hat seit Dekaden immer ein offenes Ohr für Neues, Spezielles und Besonderes! Und so passt der neueste Label-Zuzug bestens zum Konzept:

MALENCO präsentiert sein drittes Album als Debutwerk bei Brambus - herzlich willkommen!
Das ist Roots Sound. Hier werden Songs veröffentlicht an der Grenze zwischen tanzbarem Blues, altem Folk und dunklem Country. Der Bündner MALENCO gräbt sich dabei durch bis zur Wiege der amerikanischen Musik.
Der Tonträger klingt rau und ungeschliffen; die Songs wie in Stein gemeisselt oder in Leder gegerbt (One woman Man, My own free will). Als perkussive Elemente dienten bei den Aufnahmen mehrheitlich Gitarrenkoffer, Glasflaschen und Steine. Oder es wurden Bretter als Schlagzeug benutzt. Ein feines Gespür für wunderbare Melodien hatte MALENCO schon immer. Sie kommen hier vor allen in den Folk-Songs zur Geltung (Face to face with a bear, King without a crown).
Alles hier ist ungefiltert, warm und ehrlich. Dies verwundert umso mehr, als dass sich für die Produktion niemand geringeres als Sandro Dietrich (SWISS Music Award Gewinner 2018) von den Klangstark-Studios in Chur als ausgewiesener Pop-Produzent verantwortlich zeigt. Die Zusammenarbeit ist ungewöhnlich, entpuppte sich jedoch als Gewinn für beide Seiten. Produzent Dietrich lässt sich dann auch zitieren: "Mit MALENCO zu arbeiten hat meinen musikalischen Horizont erweitert. Er schreibt ehrliche Songs mit wunderbaren Harmonien und bringt das Ganze kompromisslos und mit allen Ecken und Kanten rüber."
Was MALENCO seit eh auszeichnet, ist auch bei "Berries for the Old Town" omnipräsent: die Spielfreude. Sie schlägt bei jedem Song durch. Man hört diesen unbändigen Willen den eigenen Weg zu gehen in jedem Ton und jedem Geräusch auf dem Album. Dies ist übrigens auch in den Konzerten spürbar. Dort tritt er meist nur mit Gitarre und Mundharmonika bewaffnet auf.
Ja, es hat hier potentielle Single Hits auf dem Album. Doch sie sind so produziert, als wollen sie gar nie in den Radios in Heavy Rotation laufen. MALENCO wurde mal nachgesagt, er schreibe die besten nie im Radio gespielten Songs. Er tut es auch auf "Berries for the old town" wieder und wieder.


---
For decades Brambus has always had an open ear for something new, unique and special ! The newest addition to the label fits perfectly within this concept:
MALENCO presents its 3rd album as a debut work at Brambus. Welcome!

That's Roots sound. At BRAMBUS songs are released on the edge between danceable blues, old folk and dark country.
The Rhaetian Singer-Songwriter MALENCO digs through to the cradle of Historic American Music.
The music sounds rough and unpolished - the songs are carved in stone or tanned in leather (One woman Man, My own free will). The percussive elements were mostly performed on the own guitar suitcase, glass bottles and local granite stones - or old, sunburned planks were used as drums.
MALENCO has always had a very fine sense for delightful melodies, especially accentuated in the Folk-Songs (Face to face with a bear, King without a crown).
Everything is unfiltered, warm and straight. This astonishes all the more, as none other than Sandro Dietrich (SWISS Music Award winner 2018) of the Klangstark-Studios in Chur is responsible for the production as a proven Pop-Producer. The collaboration is unusual, but turned out to be a win-win situation for both parties. Dietrich's statement: "Working with MALENCO has broadened my musical horizons. He writes honest songs in wonderful harmonies and brings the whole thing over uncompromisingly with corners and edges."
What MALENCO has always characterized is also omnipresent in "Berries for the Old Town": The joy of playing shown in every single song. You hear this irrepressible will to go your own way in every tone on the album. By the way, this is also noticeable in all concerts – mostly just armed with an acoustic guitar and harmonica.
Yes, it has "potential single hits" on the album. But they are produced as if they never want to go into permanent loop of steadly repeating radio songs. MALENCO was once said to write the best songs never played on the radio. It seems to be he also does it on "Berries for the Old Town" again and again.