Hugh Moffatt
Currently available from Brambus Records:
---
live and alone
Tracks:

The Way Love Is
How Could I Love Her So Much
The Lord Don't Take No Prisoners
Carolina Star
Words At Twenty Paces
Somewhere In Kansas

Loving You
Last Nicht I Dreamed Of Loving You
I Get Lonely For You
Rose Of My Heart
Your Sweet Love
I Do
For Mary

---
ghosts of the music - $14.95
Tracks:

watermelon moon
you an i make love
blood red moon
it only hurts when i dream
from the desk of elaine
where that wind don't blow

after the dance
if our love was a tractor
a father's prayer
i knew her when
life's no long enough
enough for you

---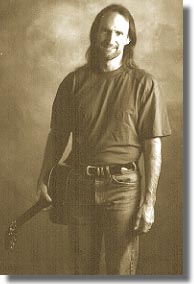 Brambus is proud to welcome Hugh Mofatt back in the Brambus-family of great songwriters! After his wonderful release "Live And Alone" in 1991, we are proud to present herewith Hugh Moffatt's most recent recordings. Hugh wrote to this: "It is my seventh album, a very simple album based on my guitar and vocal performances. Most of the songs have been written within the last couple of years. Among the older songs of mine on the album will be 'Just In Case,' which was a hit for Ronnie Milsap in 1975 and was my first recorded song. Ronnie Guilbeau is co-producing with me and singing harmonies and playing lead guitar on several tracks. We are doing the work at his second floor studio here in Nashville. Ronnie is best known to country music fans as the leader of the band Palomino Road."
"Ghosts of the Music" will be exclusively on Brambus Records and has 15 songs of Hugh Moffatt, never released before by himself and most of them brand new! After the full arranged Watermelon production two years ago, Hugh Moffatt steps back to the deeper and more acoustic and direct set up as most people appreciate in his concerts. Very intimate, very personal, wonderful to listen to!