Funny Hill

Currently available from Brambus Records:
---
Twenty Years of Fun
Tracks:

Hank + Bogart
I Don't Need It Done
Sweet Home Alabama
Rollin' Along (Beat'n'Tracks)
Cajun Girl
Don't Fall In Love With A Rambler
Mamas Don't Let Your Babies Grow Up To Be Cowboys

Take It Easy Rider
Lucky Stardust
Hard Working Girl
Hole In My Heart
Hard to Say Goodbye
Hobo's Lullabye

---
Bordertown
Tracks:

Bordertown
Don't Fall In Love With A Rambler
I'm Walking
Til Honkey Gets Tonkey
This Land Is Your Land
Flying On The Wings Of America
Speak Of The Devil

C'est La Vie
Red Lips Blue Eyes
All The Good Times
We Remember Willie
T & N for Tennessee
Down On The Bayou
Only Here For A Little While

---
Live in Nashville
Tracks:

Intro by Mike Dunbar
King of the Highway
Dust on Your Shelf
On The Road Again
Ballad of Robin Winther-Smith
Evangeline
Smokey Nights

Children Go Where I Send Thee
Little Swiss Texas
I'm Just A Little Cowboy
The Struggle Song
Rollin' My Sweet Babys Arms
Walkin' In Jerusalem

---
Cowboy Boots
Tracks:

Abilene
I'm Ready To Go
Wild Irish Rose
Cowboy Boots
One In A Million
Honky Tonk Blues
On The Road Again
Children Go Where I Send Thee
Angel From Montgomery

Truck Driving Man
Walking in Jerusalem
Little Cabin On The Hill
Popperboys
Six Days On The Road
White Line Fever
Tennessee
Popperboys

---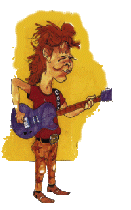 Funny Hill is since over 20 years one of Switzerland's leading country bands. And they carry american heartblood: three bandmembers are truck drivers with a country heart, completed by Gary Tonz (git) and the internationally renown songwriter Ernst Eggenberger, who is also the master behind the Xndless Avenue" productions.
The band has a long story, which did not end so far: they swim against the mainstream from Nashville and step back towards a more country and bluegrass oriented program on this new CD.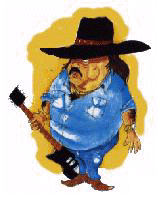 Mostly acoustic instrumented, they present a good selection of self-penned titles and some covers that match the right sound of this production, including famous guests like Brent Moyer, Joe Sun and Lana Brown amongst others. It is great to hear the wonderful instrumental parts and the tastefulf harmony vocals besides the often changing main vocal voices by most band members and the guests.
Yes, this is not only, "Funny Hill" anniversary CD to their 20th birthday, it is also their first move into the new millenium. The band will in future set up more acoustic oriented programs and give another touch to their repertoire. Great move, friends!